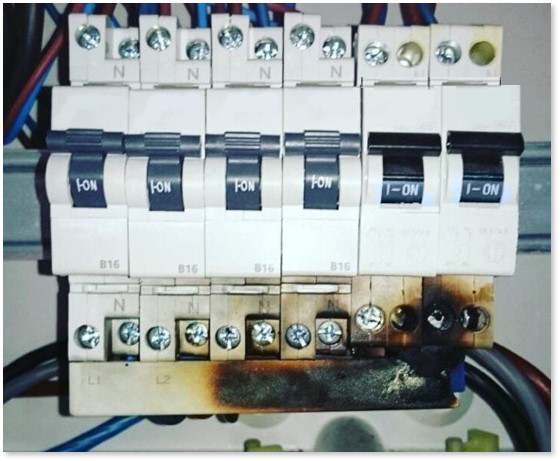 Modification of distribution boards
The Netherlands is becoming more sustainable, opting en masse for solar panels, heat pumps and electric cars. But to manage the power supply for this, expansion of electrical installations is necessary.
In compliance with the latest safety requirements, the licensed installer will often have to replace the existing distribution board and, as a result, more than 1,000,000 pounds of old distribution boards end up in landfills.
Unfortunately, old and unsafe distribution boards also end up in resale, without manufacturer approval or warranty. This can lead to very dangerous situations, as 30% of all electrical accidents in the meter box occur due to improper installation or use of faulty equipment.
Old and used distribution boards may look fine externally, but often the internal technical condition of the components is completely unknown with all the consequences that entails.
Did you know that fire in the meter cupboard is fire cause number two in the Netherlands?
Circolektra puts your safety above all else by collecting old distribution boards and reusing them as raw materials in a safe and controlled way.