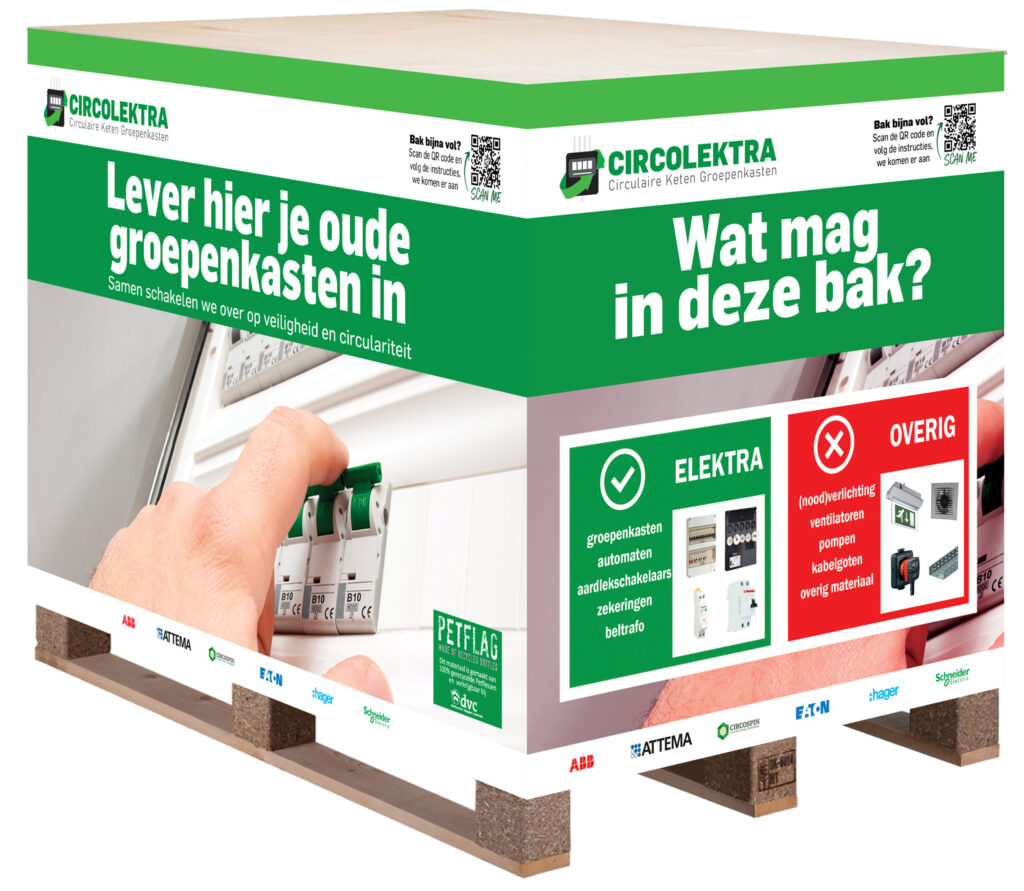 Turn in your old distribution boards!
Taking part is easy, as you can hand in your old distribution board and distributors at one of the many collection locations throughout the Netherlands. Here we collect the distribution boards and then they are transported to the sheltered workshop.
If you regularly get back old distribution boards, there is also the option for your own collection bin in your workshop. You can then collect old boards and dividers directly. And when the bin is full, we will come and collect it and place an empty new bin right away. We charge a small annual fee for this.
We can also place an on-site collection bin on renovation projects. This makes collection very easy and extremely efficient! It also does not matter what make, type or model of board and/or components you want to submit, broken, incomplete or still working, all boards are eligible!
As Circolektra Premium Partneryou enjoy many additional benefits such as placement of bins at multiple locations, listing on this website with logo and link to your own website, use of marketing materials and access to online reporting. Here you get 24/7 access to your own contribution as a company and see how many old distribution boards you have collected in numbers and kilos, how much material is reused with them, your CO2 reduction and how many social hours (SROI) you have created. For the premium partnership, we charge a membership fee per year.