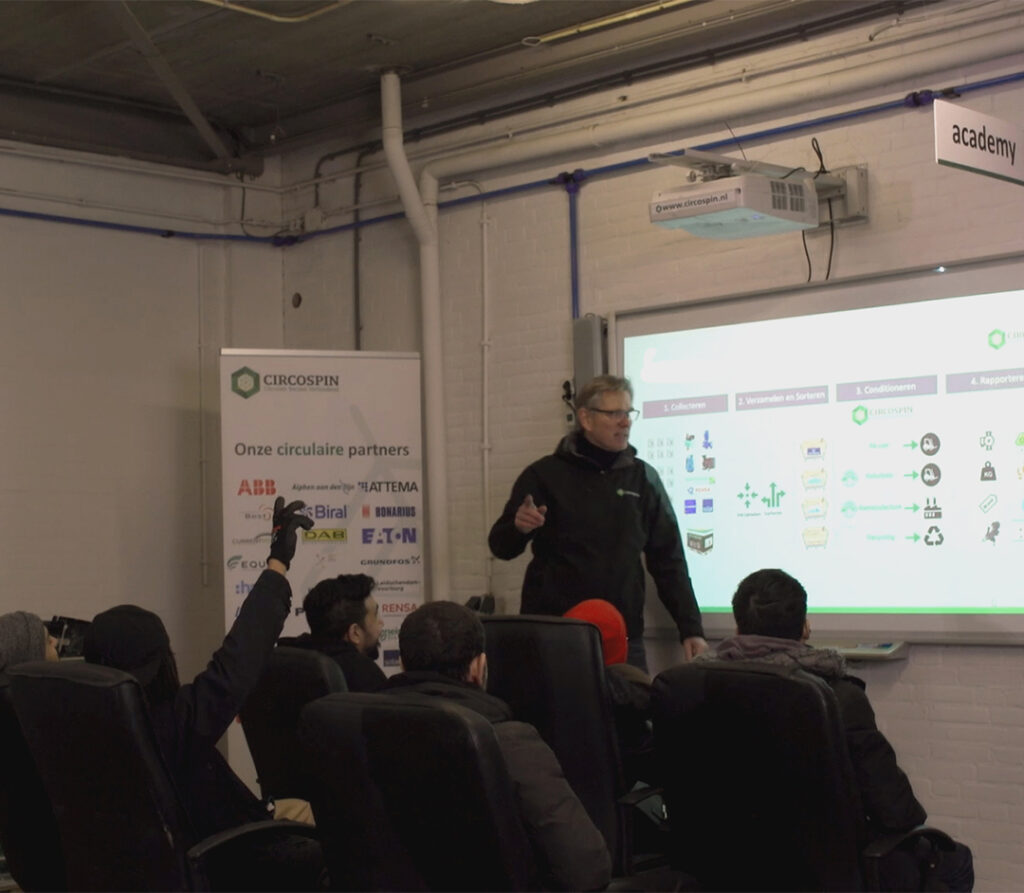 SROI from
working, learning and reintegration
The collection, sorting and disassembly of the distribution boards and components is housed at specially selected workshops. Here, experts by experience offer practical coaching and guidance to people who want to return to the regular job market. Consider the long-term unemployed, migrants and ex-prisoners.
We use a 4-step plan here:
The first step of collecting and sorting is aimed at getting these people back into the work rhythm and dealing with personal goals, computer use and time scheduling.
The second step focuses on technology development and involves disassembling products into mono streams. This requires technical understanding on one hand but also the knowledge of dismantling and being able to recognize the different mono streams such as iron, aluminum, copper, etc.
The third step focuses on technology by repairing and refurbishing products. Training and guidance from the manufacturers is essential here to ensure the quality of the products.
For candidates who have successfully completed the previous steps and are ready for reintegration into the regular labor market, we are the springboard to a job at one of the affiliated partners. After all, there is a structural lack of personnel with a technical background within installation companies, wholesalers and manufacturers of electrical materials!
Our own developed portal Circoreport is the basis for this and also gives all connected partners full insight into circular results.